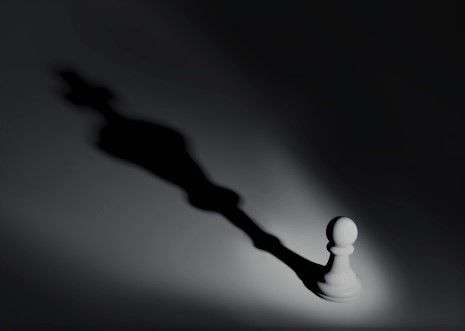 You have drawn properly yet; the object is not realistic?
Is the three-dimensional effect not showing up?
The reason could be the shade of the object. While lines and curves create proportions, the shades create the form of the objects.
Every drawing or painting has a source of light. The only way to show light is to show the shades and darker areas properly.
There can be a single source or multiple sources of light. The more the sources, the more complicated the shadow. You will even observe multiple shadows of one object. The easiest way to learn about light and shadow is by using one bright, single source of light. It could be the sun, a light through a window, or artificial light. A bright and sharp light demonstrates each distinct area and when you are a beginner it is the simplest way to see the difference between the tones.
Now let us draw an object with a single source of light.
Take a uniform opaque object of a fundamental shape to get a defined shadow.
Light can be from the sun or an artificial source. And we know that light travels in a straight line.
The shadow from a single source of light depends on:
The direction of light – If the light is on top of the object, the shadow is small and directly below the object. If the light source is angular, then the shadow is longer and in the opposite direction of the light. The farther side of the shadow will be lighter than the part nearer to the object.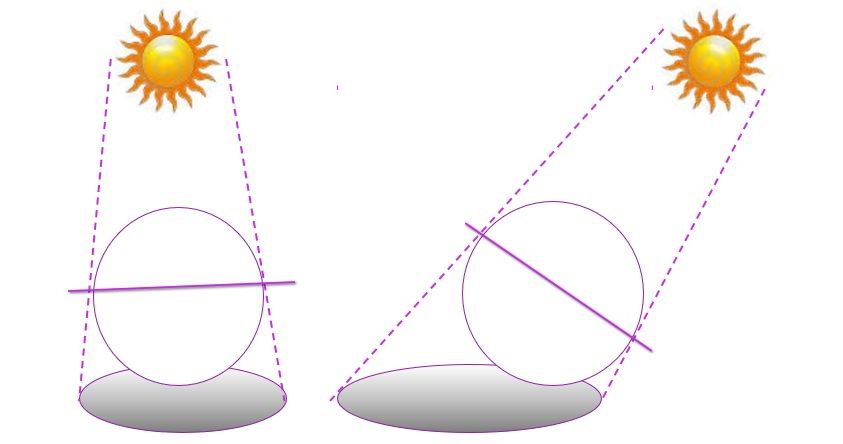 The intensity of the source of light – If the light is bright, then the shadow will be defined. Whereas, if the light is dull, the shadow will be blurred.
The shape of the object – If the object is a cone the shadow will be triangular, while if it is a cube the shadow will be rectangular and if it is a sphere the shadow will be elliptical.

The surface of the shadow – The shape of the shadow is predictable when the surface is flat. If the surface is uneven, the shape will change as per the surface.
The intensity of the shadow changes with the intensity of light that falls on it and the area around it.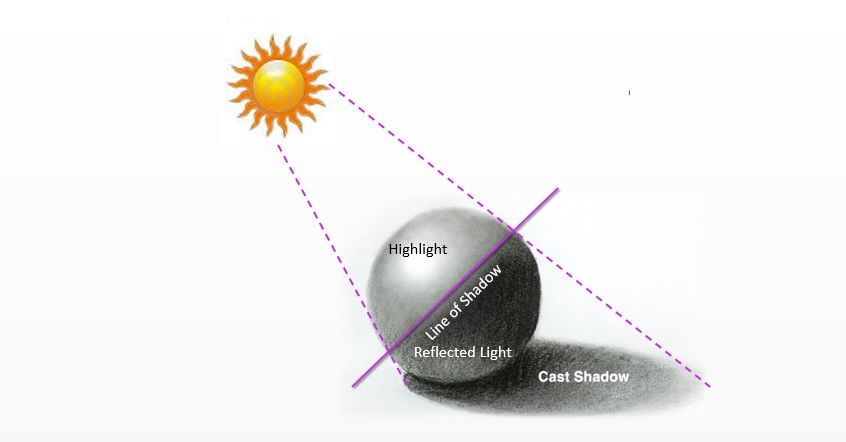 Point to note: Please avoid using an eraser the make the shade lighter, it will completely distort the look. You will gain expertise through practice.
In the next session I show you the tricks of holding the pencil.
Hope you understood the concept of light and shadow. Please comment if you have any doubts or clarifications.